With the magic movements of Mauro Zárate 
The soccer player from Argentina played Padbol during his stay in Rome.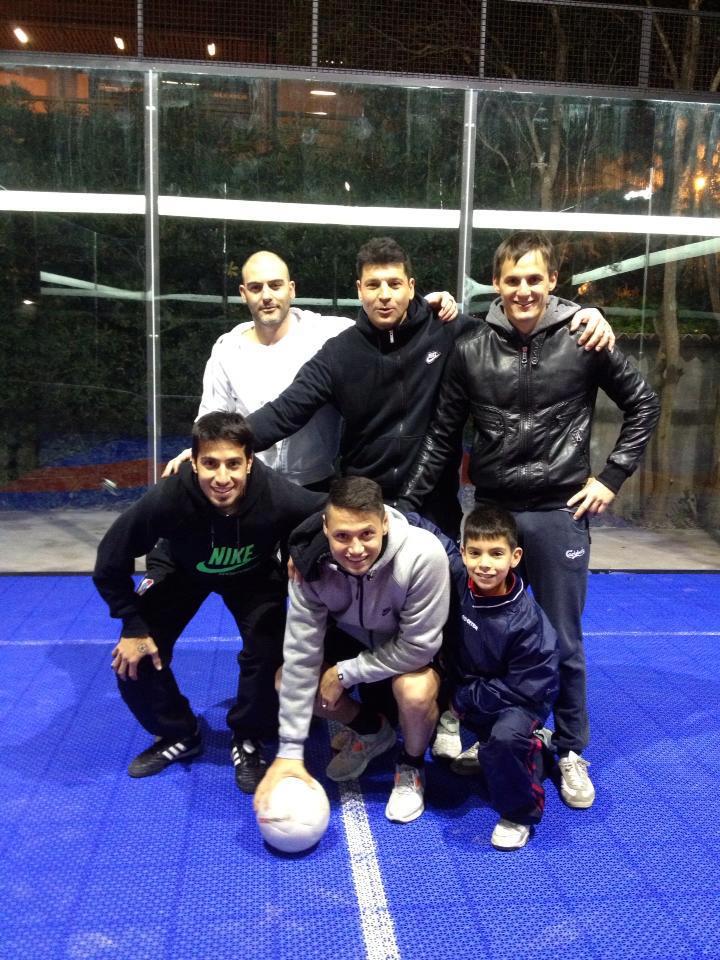 Every professional soccer player was always tempted to play Padbol. That's why it's an everyday thing to see most of them playing the sports evolution in different moments in their lives: in competitions, preseasons, to improve their technique, to relax, to recover from injuries and/or even to fully dedicate themselves once they have retired from their professional life. 
Mauro Zárate, the striker from Argentina who is currently playing in Platense from the Professional Soccer League of his country, joined the countless list of players who fell in love with the practice between crystal walls. 
Mauro, who used to play in Lazio, Inter, and several soccer clubs from Europe, always stays in Rome, where he lived many years, when on vacation, relaxing, or just visiting. So, besides sharing a good time with old friends, he also enjoyed sharing with them the love for Padbol.  
Zárate showed his talent playing with the ball, he had fun with his friends and he was up for the challenge with his competitive spirit. And also, he took a picture which was posted on the official social media of Padbol International