Padbol with decorations
The biggest complexes in the world have a unique style because of their decoration: soccer legends, Chivi, phrases, and much more. Let's take a look!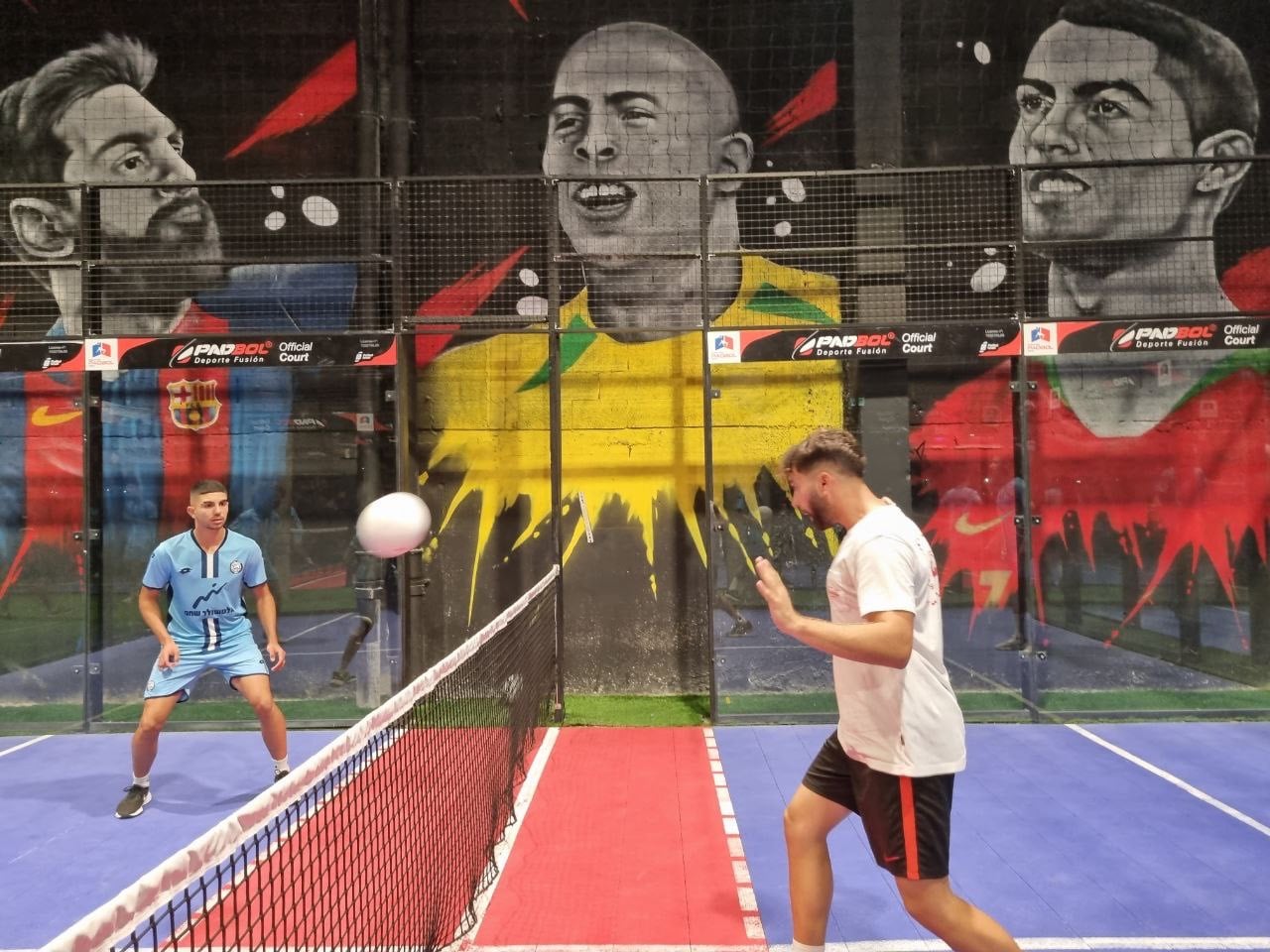 Each branch or country has a personal mark. That's why the surroundings of Padbol courts have different features and decorations for everyone visiting the premises to enjoy, both as players or as audience. So, now we are going to show you a different tour of the courts located around the world.   
There are a lot of franchises with their outdoor facilities, but those which are indoors have a unique style with images decorating their crystal walls.  
The United Arab Emirates, the biggest of all since it has seven courts, has Chivi – the official mascot – as its main character, as his image appears in each of the courts located and distinguished in the establishment.
On the other hand, in Israel they made some graffities on all the walls with soccer legends: there Diego Maradona, Ronaldo Nazario, Zlatan Ibrahimovic, Pelé, Neymar, Lionel Messi, Cristiano Ronaldo, and many more were drawn. It is an amazing luxury!  
Also, some of Spain, Belgium, Romania and many others that are indoors are decorated with banners of the sport, official brands, sponsors and some technological tools. 
As for La Plata, Buenos Aires, Argentina, birthplace of Padbol, there are some decorations with the best interpreters of the sports evolution, as for example, Juanal Ramón and company.  
It is a good idea to highlight when the court of Padbol was made during the Russia World Cup in what was the training center of the Argentinian team in Bronitsy, where billboards of the team players from Argentina and inspiring phrases were decorating the place. So, which one is your favorite?