America is
albiceleste
Argentina and Uruguay were the champions of the two editions of the "Copa América" of Padbol.
If there is a tournament and a World Championship, there is also a Cup. And that is why Padbol had its amazing Copa América competitions that could not be absent from the calendar.  
The first adventure of the most important event on the South American continent took place in a huge venue in Sorocaba, in São Paulo, Brazil, back in 2017. A total of six teams from four different countries (Brazil, Uruguay, Argentina and Paraguay) played there, and the Argentine team was the champion.  
The albiceleste team, made up of Gonzalo Maidana, Tomás Labayen and Rodrigo Maidana, defeated the Uruguayan team Eddy Bueno and Sebastián Sanromán 6-7, 6-3 and 6-4 in the final. Likewise, the locals Pablo Sánchez and Alejandro Roberti got the third place. 
But that was not the only experience that the Copa América provided, because in 2019 the event took place in the birthplace of Padbol: La Plata, Buenos Aires. There, at the premises of La Meca Padbol Club, the Uruguayans Bueno and Sanromán got a rematch and won the trophy by beating the Argentine team 3-6, 7-6 and 6-3. And, Ramiro Pascuet and Lucas Vaioli were also on the podium.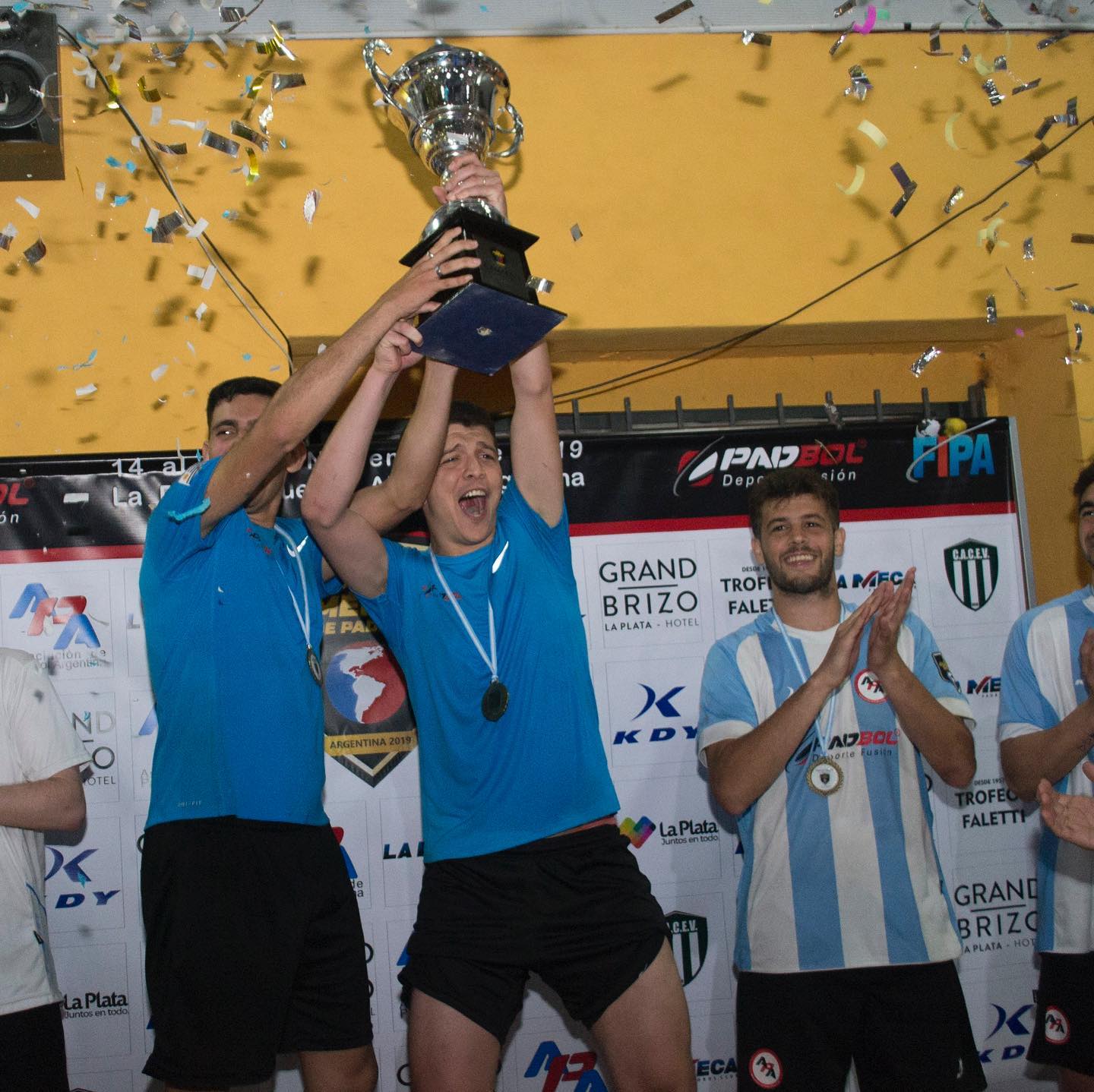 It is worth noting that, Chile, Bolivia, Ecuador and Paraguay, were also playing, besides Argentina and Uruguay, being another true success for the fusion sport.